I am a creature of habit. I try and wake up at the same time every day, I eat the same breakfast (lately it's been blueberry poptarts. Thanks baby!), I haul the kids to the Y, we run errands, we play, we nap, we eat, we bathe, we go back to bed. I find comfort in routines.
These past two weeks, therefore, have been a nightmare. Both kids are off of school for the summer, which was my decision, but instead of giving us a little time to adjust, I signed Sam up for two different camps back-to-back. Last week he had Y camp and this week it's soccer camp. He's absolutely loving it, but it's like
Old Mother Hubbard's
over here because my schedule is totally on its ear. In all seriousness, I'm almost out of poptarts!
As you can see, teaching three and four-year old kids soccer requires a fair degree of repetition as well. There are a lot of repetitive drills and games, and every day his
yummy
lovely
24-year old
friendly British coach has to remind them that soccer players don't use their hands at least two dozen times!
There is a fair amount of repetition on the sidelines as well.
Lucy and her stroller crew pass the time trying to get into the action, only to be bribed away with toys and snacks!
The best way for me to maintain my sanity in these weeks of schedule mayhem is to have a little project. The hydrangea I planted last year is blooming, much to my surprise!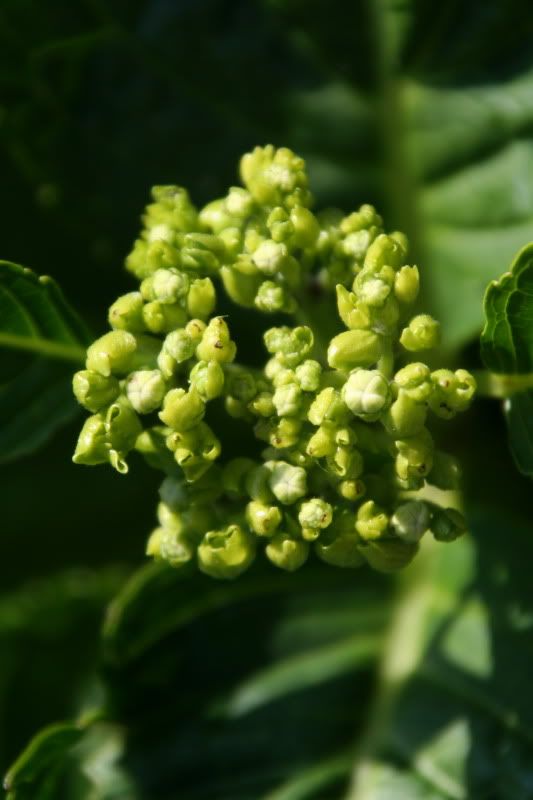 Every few days I try and snap a few shots of the blossoms as they progressively open. These five shots span about three weeks.
What sort of repetition do you have to share this week?