If you asked me what I'm thankful for, it would be Greg & Donny that my parents had me when they were very young. Why, you ask? Because since they were very young parents they are now very young grandparents. When they were here a few weeks ago a woman thought Maggie was my mother's baby. Also, because they are so young, they can do stuff like this: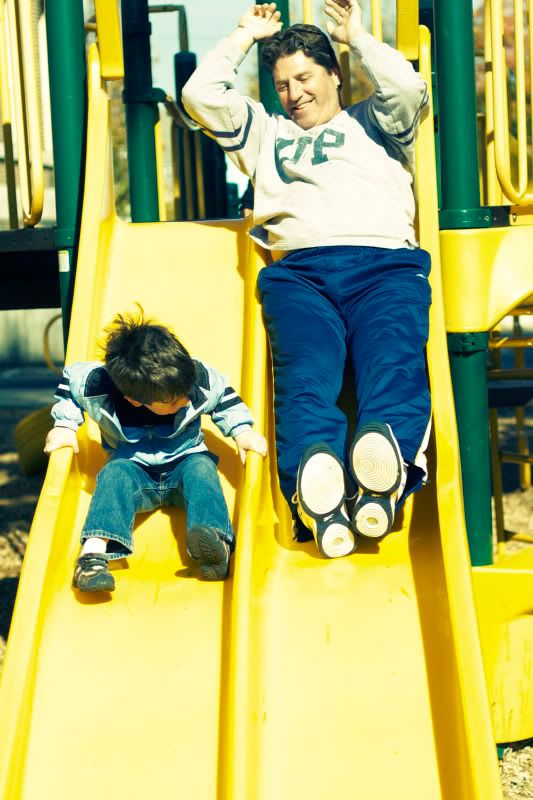 And this...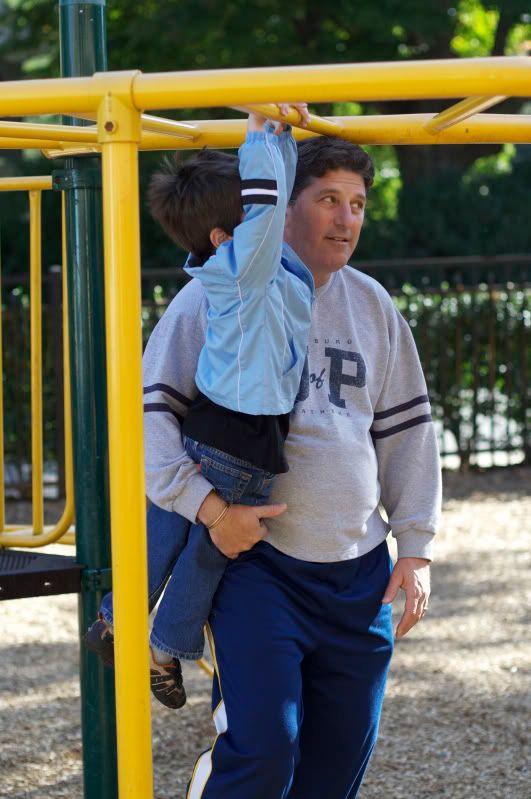 And I'm thankful that my husband is such an involved father...
And that my daughter is so fearless. Here she is contemplating whether or not she should attempt the monkey bars...
Aaaaaaand SUCCESS!