Life has been a whirlwind of insanity for the past week.
A good friend from college was visiting with her new wife for a few days.
We were snowed in for a few days.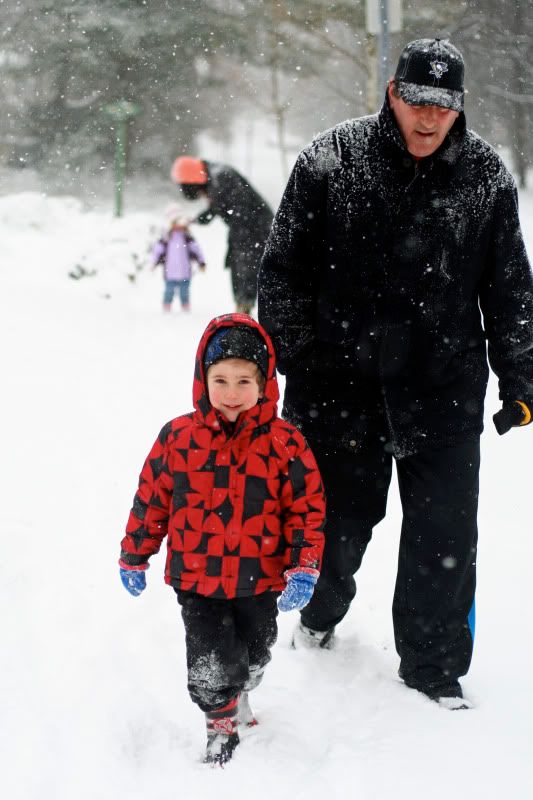 And my parents were here the whole time. It was awesomely nuts.
Also awesomely nuts? Christmas is in two days! And I'm ready! I! Am! Ready! All of the presents have been purchased and wrapped! (At least the ones that were my responsibility.) We have cookies! We have carrots and celery! (For the reindeer, you know.)
There is a lot of other awesomely nuts stuff going on at the moments, but I can't really get into it until later next week, if at all. Suffice to say, there might be some big things a-happening in our life pretty soon!
Wow! I think I've used up my exclamation point quota for the first quarter of 2010 already. Here are a few more photos to sum up the past few days.
This is my awesome baby:
This is my awesome husband and his awesome mustache:
And this is my awesome husband's awesome Christmas light display: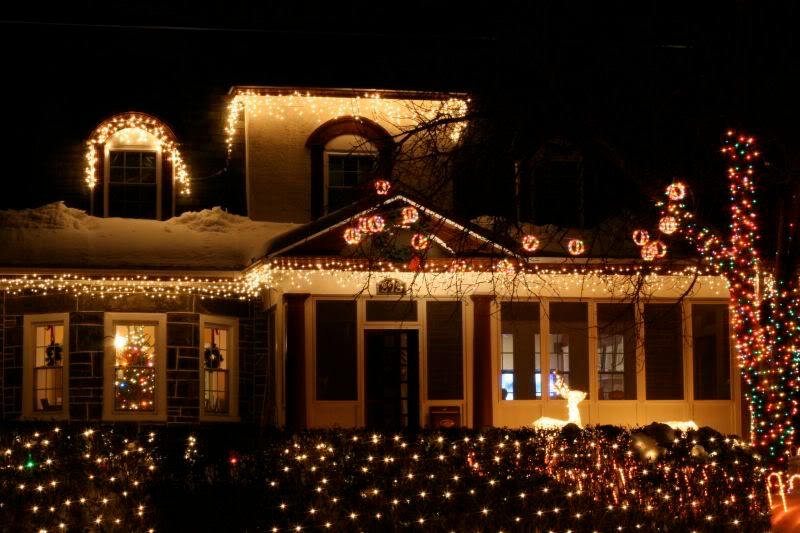 And this is my friend's awesome cat:
In closing, please forgive my absence. I will try to be a little more present here in the new year.
Happy Christmas everyone!