Missus Magoo -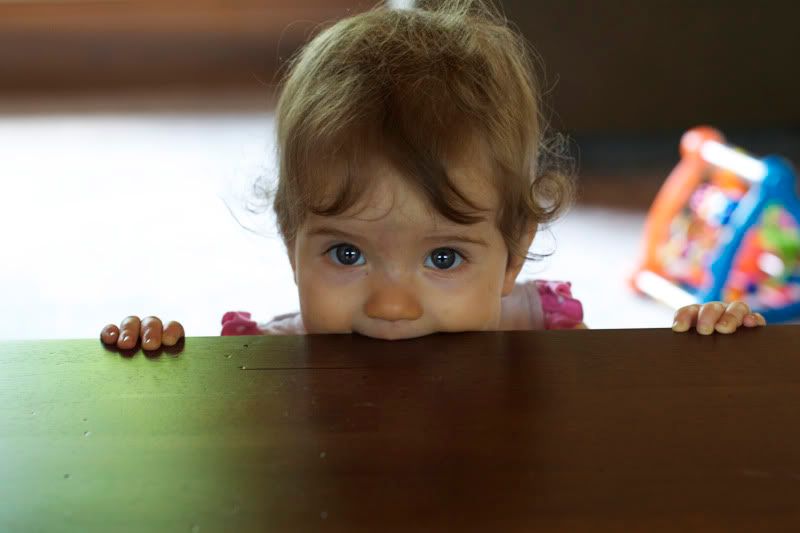 Why do you insist on eating my new furniture? Also, why are you big enough to get up and eat my furniture?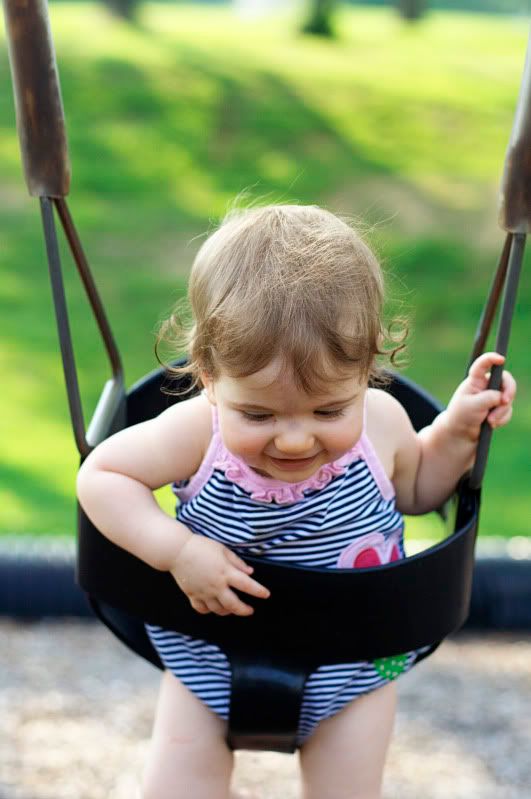 This month has been fun. Although there haven't been too many new developments you've been working on improving the skills you already have. You can crawl at the speed of sound now, and stair climbing has become a cinch. You love to eat new things, like crackers. Fish crackers, graham crackers, ritz crackers, you love them all. However, any baby food with chunks in it is immediately spit out. WTF with that, baby girl?
You've also been working on perfecting your angry face. Here's somewhat annoyed: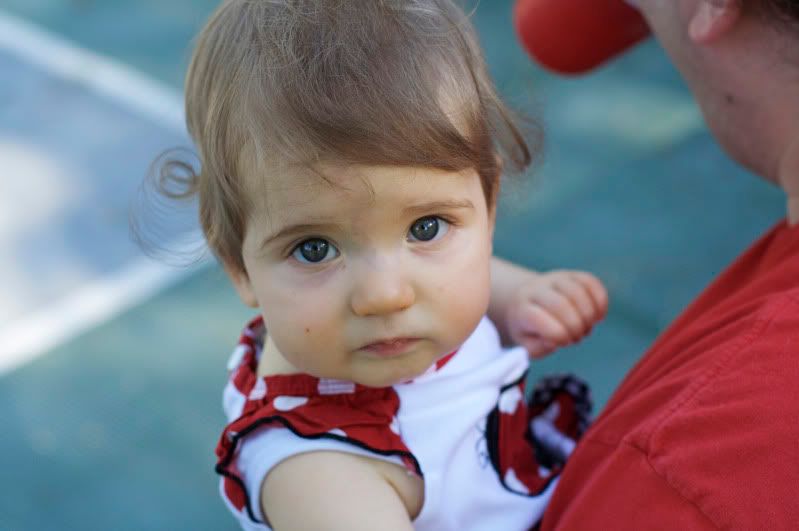 Here's pretty PO'ed:
And here's totally enraged:
It's kinda cute, don't you think? Especially framed with your three curls! Luckily, you smile most of the time!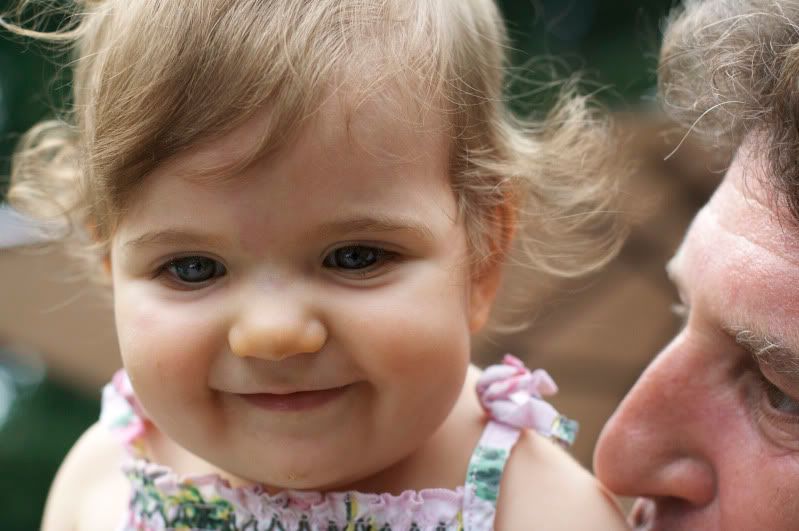 You are, in all honesty, such a good baby. Everyone notices. You are sweet and good natured, you sleep well, eat well and are as cute as a button. I am a lucky mama, for sure.
It's hard to believe that you'll be having a birthday in two months. Can we just pretend that isn't going to happen? I want to keep you baby-fied forever.
Love, Mama