I've finally gotten to the phase of my pregnancy where I honestly and truly realize that very soon a new baby will be living in our house. And just like my two previous pregnancies, I'm agonizing over those precious final moments with the one who is now the baby. The one, who at this very moment is trying to put a hair bow in my ear.
She always wants to cuddle, and more often than not you can find her draped across a lap. Mine, Sam's, my mom's, or Sam's teacher. She doesn't discriminate. She especially likes to snuggle before going to sleep. We read Goodnight Moon, sing Twinkle, Twinkle, and she rests her head on my shoulder while I rub her back. If I don't give her an adequate back rub, she'll grab my hand and put it back in place until she's satisfied. Finally, after several kisses, she'll let me lay her down.
Every time I leave the room, I wonder if it will be the last time I put her to bed as my baby. Every time I greet her sleepy head in the morning, I wonder if I'll still have this huge belly the next time I lift her from her crib. Every bath, meal and kiss is tinged with mystery, hopefulness, and just a little bit of sadness.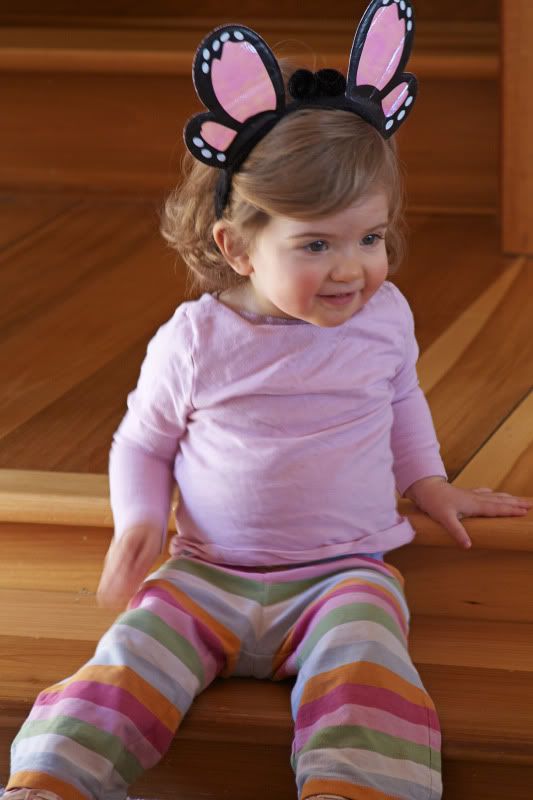 She's so big, but until the next one is born, she's still my baby.