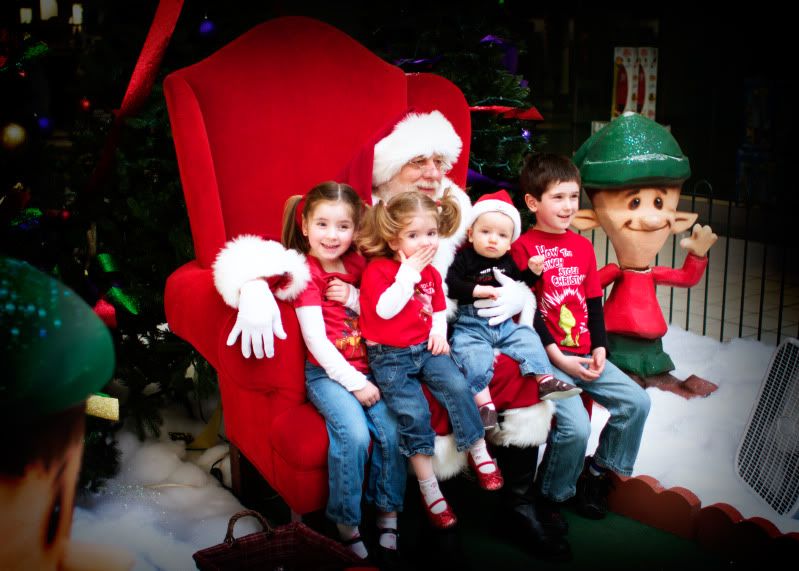 Late yesterday morning we went to see Santa at the local mall.
We went to the same place last year as well
, and just like last year we had absolutely no trouble seeing the big man. There was no line, and in fact he was waiting for us, as we had come in two cars and didn't arrive at the same time. After our visit to Santa's village and a ride on the train, we headed out to get our tree. As we were leaving, there were droves of families coming in, presumably to see the jolly old elf himself. And they were all dressed nicely, as though there were coming from somewhere. That's when I had my light bulb moment. We've never had any delays when we make our annual visit to Santa because everyone else in the greater Mo-town area is at church! Being a non-believer in the bible belt has more than its fair share of challenges, so it's nice to get an occasional WIN!