I have such vivid memories of attending lamb roasts as a child. My grandfather would have one every summer, and even though I hated the lamb itself, I loved spending time with all of my family. The kids would run wild and eat everything but lamb. Now that my grandparents are older, my uncle has taken over the family tradition, but little else has changed.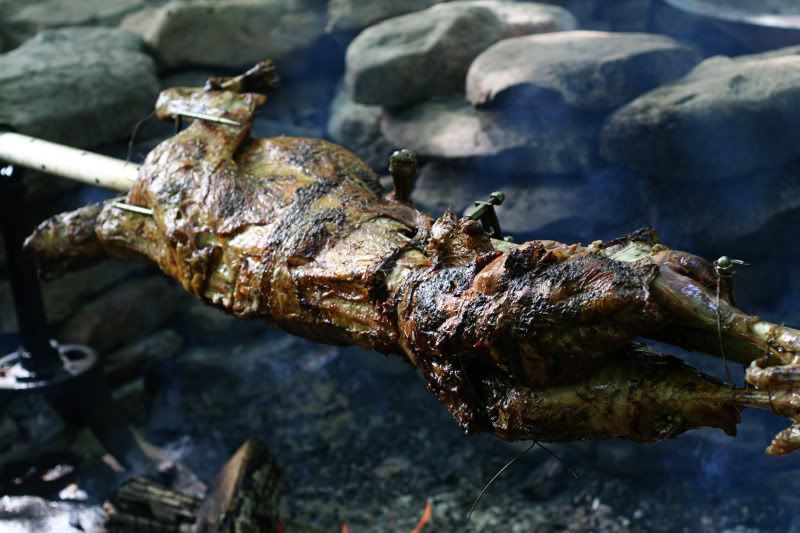 Just like when I was a kid, all of the adults clamour around the lamb as soon as it comes off of the spit. An entire lamb may seem like enough to feed a family, but with seven brothers and their families, it's always a 'first come, first served' type of situation. Usually some well intentioned daughter-in-law is able to escape with a heaping plate for the older relatives, but you can always catch her sneaking a bite or two on her way back to the porch.
There is plenty to eat besides the lamb, though!
Everyone pitches in and brings either a side dish or dessert. My mom
always
makes the fruit salad, and when she can't anymore, and then it's my job. That's the way things are done in this family.
Naturally, my kids are as averse to the lamb as I was at their age. But they couldn't get enough of the cupcakes.
Have you caught anyone chowing down lately? Share your link in the comments!