With the earlier sunsets, our after dinner play time is filled with the most delicious light. The sun sits low in the sky and puts out nearly horizontal rays across our yard. The shadows from the grass are twice the size as the grass itself.
And my big kids look so cute in their hoodies!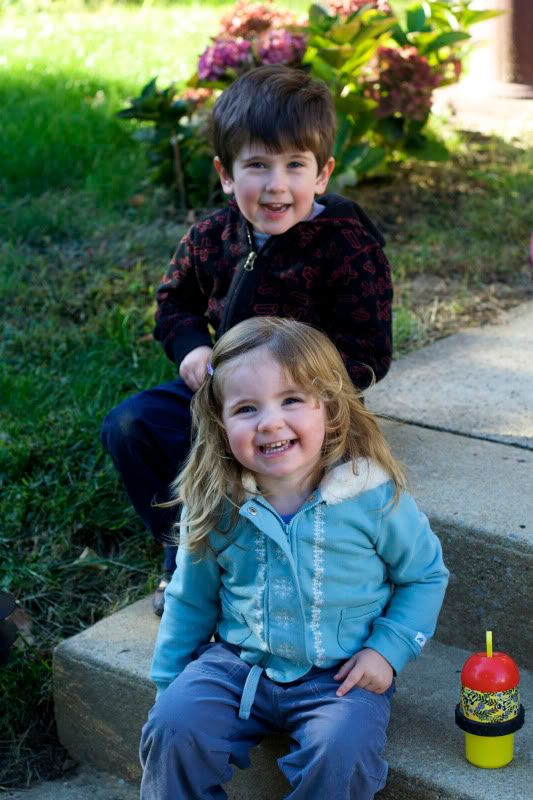 I've discovered a new trick to getting them to sit still for a photo. Any time either one of them gets stuck on time out (which is too often for Sam, since he has trouble with pushing his sister!) they can't get off of time out until they smile nicely for mom! I made it like a game, and they loved it! This one here was my favorite of the two of them, but I also got
this shot
the same day and the same way! Motherhood sometimes requires a little bit of coercion, but you know what? That's ok with me!