It's not all baby, all the time over here. Sam and Lucy still occasionally get photographed. Unfortunately, we had five days straight of rain and clouds, and I was just totally unmotivated to pick up the camera. I would never survive in the Pacific NW.
Anyway, we had a few short moments of sun on Saturday. We've been getting lots of fun packages, which the kids enjoy. They like helping me open the presents for Maggie, and then they get to play in the boxes.
Could you ask for a cuter gift?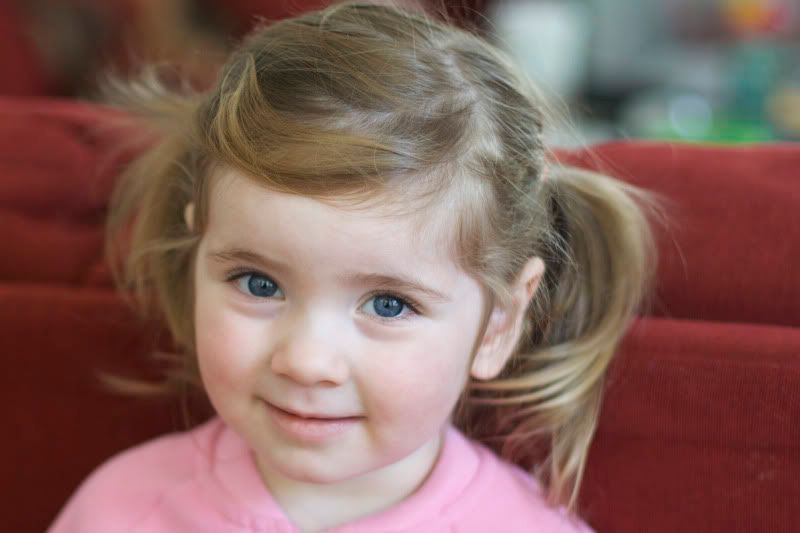 Finally this morning the weather broke. Lucy's hair has gotten so long, and it looks absolutely precious in pigtails.
And just one of Maggie for the heck of it!
And some birds, because I thought they were pretty.