When we decided to move to West Virginia, to say my parents were elated would have been the understatement of the decade. After we picked out a house, everyone was feeling particularly festive, so we headed to a beer garden in Pittsburgh. My mom and dad had been wanting to visit this restaurant for a while, and the triumphant return of their daughter and family was the perfect occasion for a few celebratory toasts.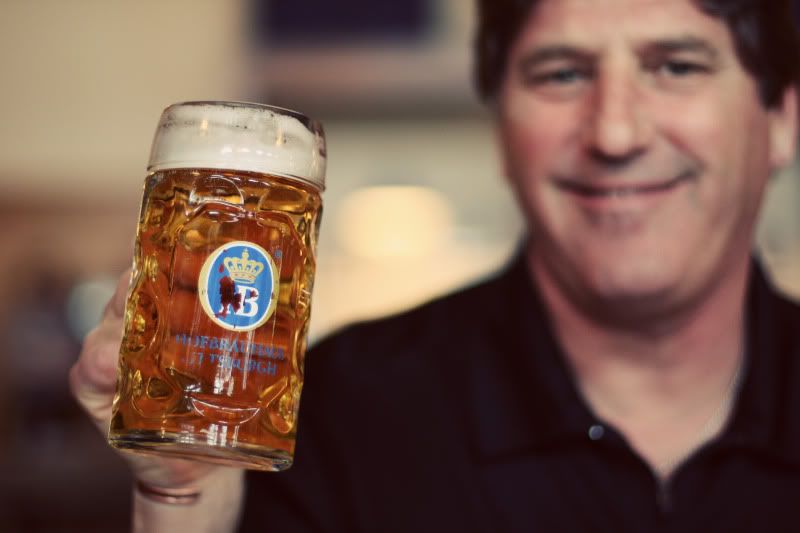 I'm posting this photo as part of
I heart Faces
second birthday 'Smile' photo contest. Visit them to see all of the other amazing entries!