Today was the day. Sam's first day of real school. Public, federally mandated, all day kindergarten.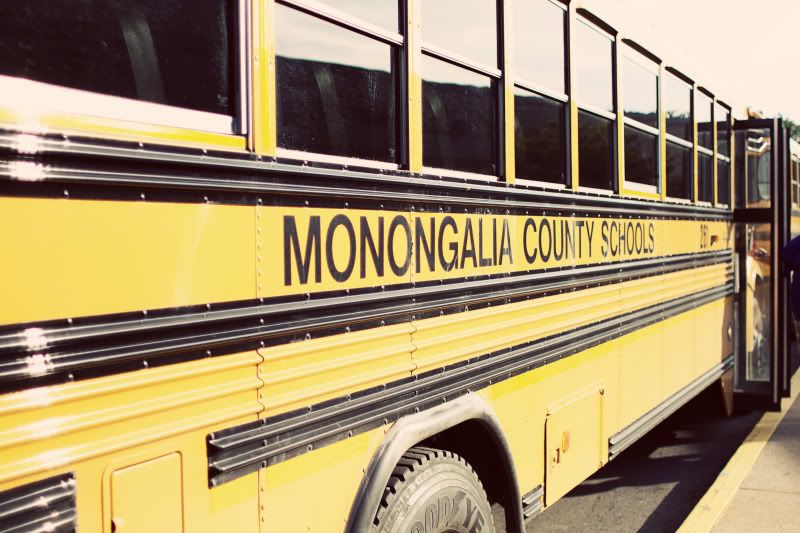 Despite the photo, he didn't actually take the bus, because, well, I'm just not there yet. The drivers here seem a bit wild and they have to drive on the interstate, so I think I'll be driving them for at least this next few years.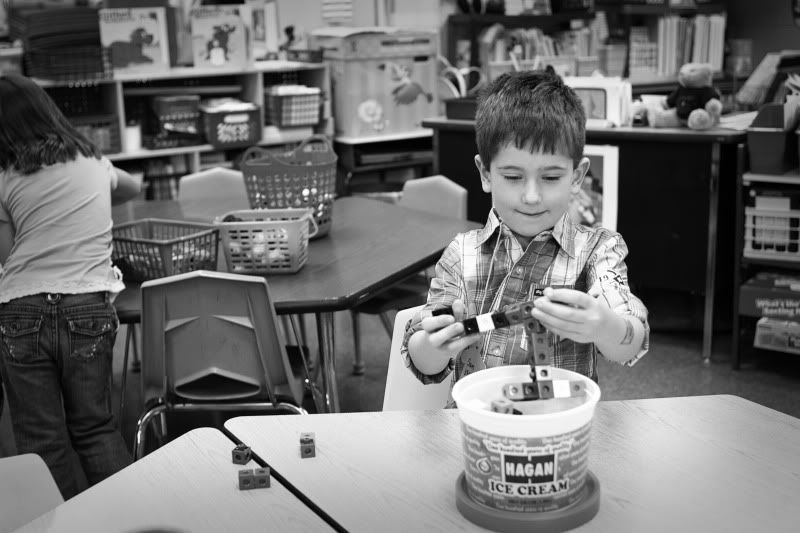 We got to his classroom, and he kind of clammed up. We met his teacher last week, and he recognized her, but the other kids in the room were all strangers to him. He asked me to stay a while, and since we were early-ish, I obliged. It was totally because he asked, and not because I was weepy and sentimental to a point.
He settled down with some blocks, and soon enough another little boy came over to join him. At first Sam was reluctant to converse with him, but as soon as Star Wars came up, it was like they were long lost brothers. Mere moments later, I was sent away with a quick hug and barely another glance.
And I totally didn't cry the whole way home. Only half the way home.
While I waited to pick him up at 3:15, I was a nervous wreck. What if he hated it? What if someone made fun of his lisp? What if he pooped and needed help wiping his butt? What if to INFINITY?
So as soon as he was buckled in the car, I asked, "So Sammy, how was kindergarten?"
"Mom," he said, "It was so awesome! It was more than awesome. It was...Spectacular!"
And then I cried the entire way home.