We've had a lot of fun with Halloween costumes. In 2010 we did Star Wars...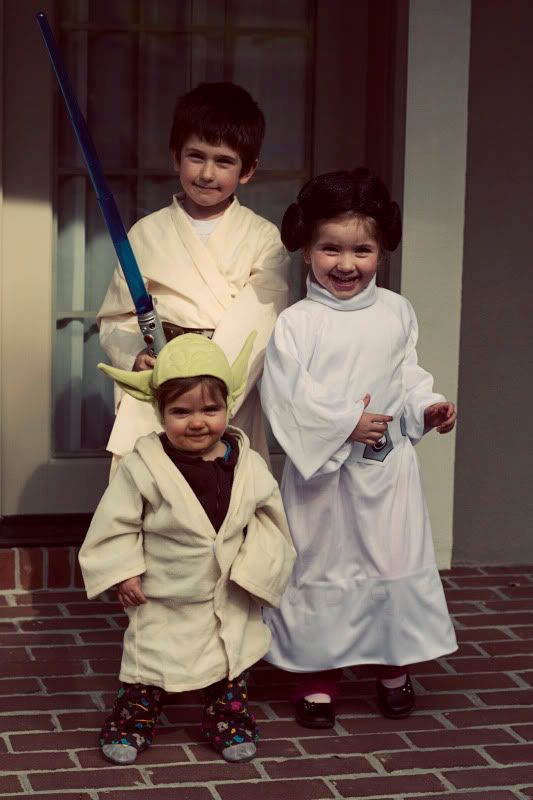 Then last year we did Ghost Busters...
This year, I really though I was going to have trouble getting them to all dress in a theme. But Lucy got a super fancy Tinker Bell costume for her birthday, so I really wanted to go all in on the Peter Pan theme. Originally I wanted Fred to be Captain Hook, but Sam wouldn't comply unless he was given a weapon, so they switched. Wendy Darling was a tough costume to find, but thanks to Etsy I was able to get Maggie outfitted quite nicely, and for a fair price.
Too bad her pirate brother beheaded her.