This past weekend was filled with family fun. On Friday night we celebrated my little brother's 30th birthday, and his recent wedding, with 65 members of our immediate family. In honor of the happy couple, we made some of their favorite foods, like chicken and rice, rice and beans and HAM!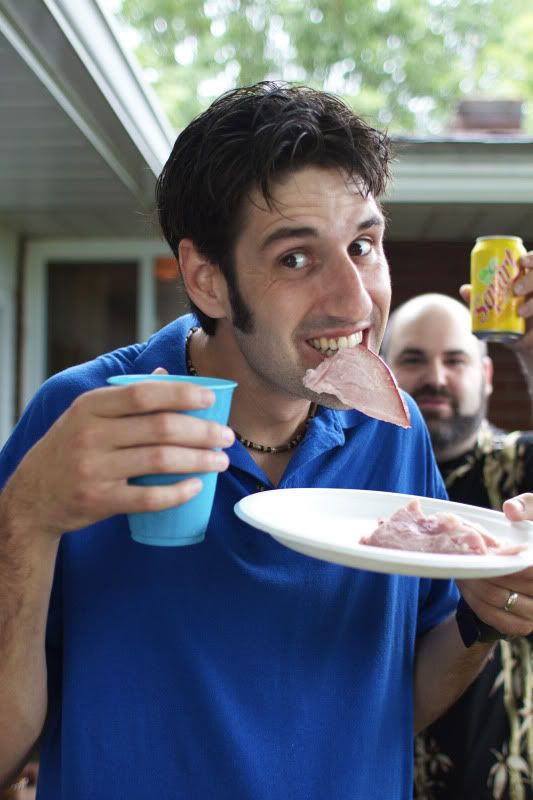 My brother and his first love, ham.
This was also the event for which the
oft mentioned
cake pop wedding cake
was made. I have to say, that overall, I was pleased. There are things I would change if I were to do it again, but the end result was kind of pretty!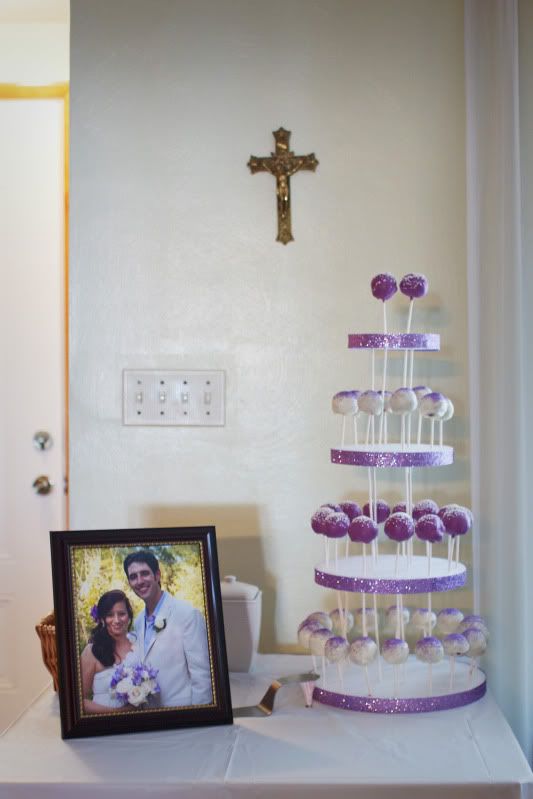 There were many more pops to be had, but I didn't consult with an engineering firm before constructing my tower, so it reached its load limit pretty quickly. Luckily it did not topple, and as long as you don't look too closely you can't see the drinking straws my cousin provided to help rig it up.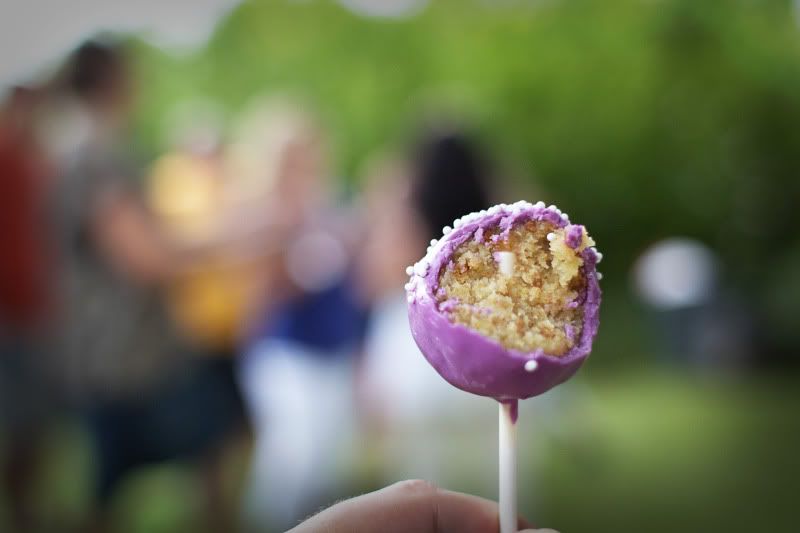 Luckily, they were plenty yummy, so no one minded that display was sub-par.
The party that night was a lot of fun, and for the first time in a long, long while, all of my cousins from my mother's side of the family were present. So of course we had to grab my grandparents and get a photo!
Saturday was the big family golf tournament, but that is a dude only event. Besides, I was home recovering from staying up until after 2am on Friday and baking dozens of cookies for the next day.
Then on Sunday we attended the big reunion picnic for my father's side of the family. All of my dad's brothers were there.
Seven boys and their dad.
Sack races...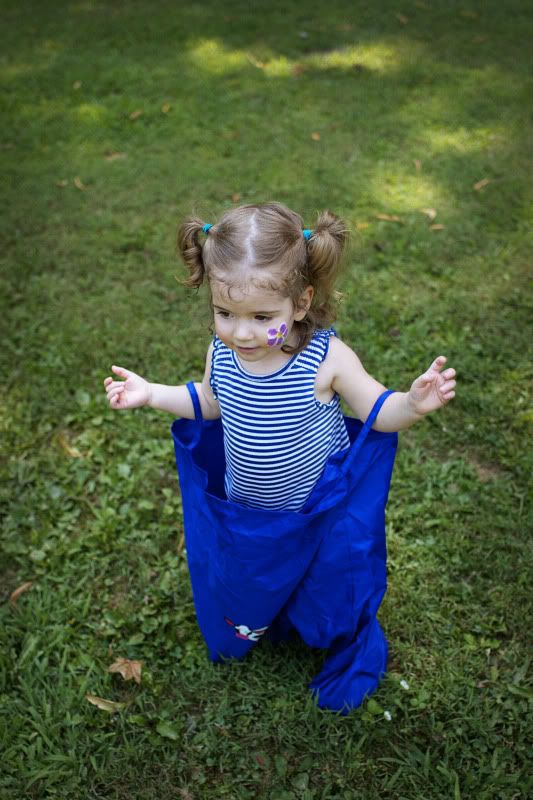 Pie eating contests...
Tree climbing...
It's kind of like something that you might read about in a book and think, "What year does this take place, 1950? There aren't families like this anymore!" Well guess what? You're dead wrong. We've done this every summer for at least the past 30 years, and one day I'll be taking my grand kids to the farm for the family picnic.